WordPress Quiz Pro v2.1.3 (2nd Jul, 2020)
Note
What could be shown here?
Active instructions
License instructions
How to null
How to install demo
Login
to view
You need to buy this item
Description
WP Quiz
The Best WordPress Quiz Plugin
WP Quiz is the #1 WordPress Quiz plugin for building powerful and beautiful quizzes. This can increase engagement for any website or blog by keeping your users glued to the page.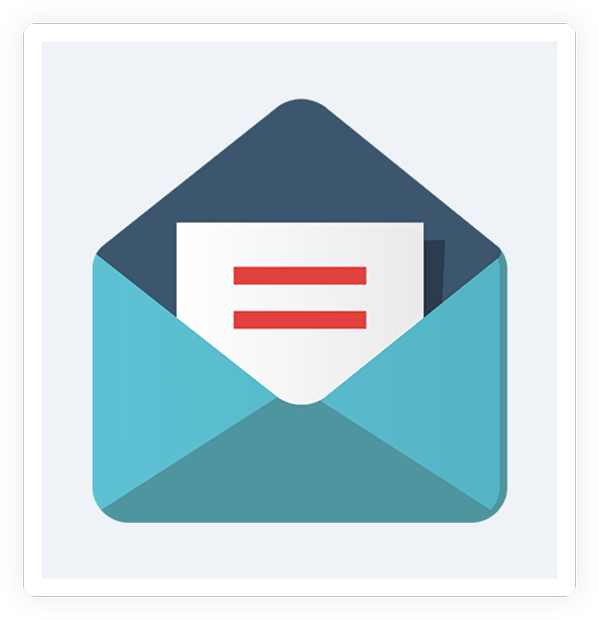 v2.1.3 (2nd Jul, 2020)
----------------------------------
- Added option to enable payment to view the quiz result
- Added filter to change the email headers
- Fixed payment method is visible even when setup incorrectly
- Fixed WEBM video automatically plays


v2.1.2 (5 May, 2020)
----------------------------------
- Fixed quiz email not sending in the PHP 7.3
- Fixed Vote down stats for the swipers quiz are not recording correctly
- Fixed AWeber lists dropdown not showing lists after the first connect
- Fixed quiz timer not hiding after the quiz completion
- Fixed some PHP notices


v2.1.1 (1 Apr, 2020)
----------------------------------
- Added list dropdown in the AWeber integration


v2.1.0 (7 Feb, 2020)
----------------------------------
- Improved AWeber integration, please connect your account again from WP Dashboard >> WP Quiz Pro >> Settings > Subscription
- Fixed autoplay issue for MP4 videos
- Fixed MP4 video not displaying in some browsers


v2.0.19 (21 Oct, 2019)
----------------------------------
- Added Paypal payment method
- Added missing text in the localization file for translation
- Fixed quiz data is deleted when adding links to quiz results


v2.0.18 (14 Sep, 2019)
----------------------------------
- Disabled overall timer when using reload feature
- Fixed Play Again button not showing when using reload feature
- Fixed JS error when playing Facebook quiz using Friends profile image


v2.0.17 (27 Aug, 2019)
----------------------------------
- Added an option to use minute format in the timer
- Added some missing strings in the localization file
- Fixed force action not working after Personality quiz reload
- Fixed empty quiz after importing the content content


v2.0.16 (16 Aug, 2019)
----------------------------------
- Fixed can't turn off auto scroll for the last question
- Fixed subscription box title does not show correctly
- Removed the deactivate free version notice
- Removed some unused strings


v2.0.15 (29 Jul, 2019)
----------------------------------
- Fixed the answers list not displaying when reload option is enabled


v2.0.14 (24 Jul, 2019)
----------------------------------
- Fixed wrong results showing on in the Trivia quiz type
- Fixed missing animation effect in the Personality quiz type after subscription form submission


v2.0.13 (9 Jul, 2019)
----------------------------------
- Fixed translation issue in the List quiz type


v2.0.12 (1 Jul, 2019)
----------------------------------
- Fixed Admin emails were not working
- Fixed Twitter share conflict with Yoast SEO
- Fixed Answer checking runs before force action is completed


v2.0.11 (24 Jun, 2019)
----------------------------------
- Added `quiz_url` to the `play_data` table
- Added an option to not print the Google Analytics code
- Removed `ES6` code from the frontend
- Fixed Quiz data getting erased if there is `target="_blank"`
- Fixed unicode characters not working after list quiz voting


v2.0.10 (14 Jun, 2019)
----------------------------------
- Added filter to change trivia delay time
- Improved GetResponse settings
- Improved Trivia delay time between questions
- Removed Support page
- Fixed reload page issues
- Fixed placeholder texts in shared Facebook quiz


v2.0.9 (21 May, 2019)
----------------------------------
- Added delay time before redirecting to the next question to show explanation
- Removed unnecessary Facebook permission: user_gender, user_friends is used when it is required
- Fixed FaceBook quiz not working
- Fixed Personality quiz sometimes shows 2 results
- Fixed List type options do not get saved
- Fixed Reload option does not work with Randomize questions option
- Fixed Player tracking not working with the Reload option
- Fixed JS error on the Support page
- Fixed some strings with wrong text domain


v2.0.8 (1 May, 2019)
----------------------------------
- Added ConvertKit integration
- Improved: Scroll to the quiz after refreshing
- Allowed changing title and description of share url
- Fixed Vimeo video sometimes doesn't work
- Fixed the result does not show in Personality play data list


v2.0.7 (28 Mar, 2019)
----------------------------------
- Added support for %%score%% and %%total%% in the result titles of Trivia quiz
- Added credit link in the embedded code
- Optimized data handling while recording the player data
- Fixed CSS conflict with few themes


v2.0.6 (20 Mar, 2019)
----------------------------------
- Added scroll option in multiple page layout
- Added delay time before redirecting after completing the quiz
- Added new text in the translation(.pot) file
- Improved Leads page columns layout
- Fixed error when deleting an email subscriber
- Fixed trivia answers are not checked in some cases
- Fixed not able to remove all the sharing buttons
- Fixed personality quiz was not working if only personality quiz is enabled
- Fixed sharing conflict with Yoast SEO open graph
- Removed Google+ share button


v2.0.5 (11 Feb, 2019)
----------------------------------
- Updated translations
- Improved code for better performance
- Fixed wrong Quiz URL in the email
- Fixed FB Quiz stats chart issue


v2.0.4 (30 Jan, 2019)
----------------------------------
- Fixed wrong stats in the Swiper Quiz
- Fixed export in CSV option was not working
- Fixed babelHelpers is undefined bug
- Fixed an issue when few Quizzes were missing in the export file
- Removed drag icon on hover from the stats page


v2.0.3 (12 Jan, 2019)
----------------------------------
- Added redirect URL option for each result in the personality quiz
- Added better integration with MyThemeShop Connect Plugin
- Fixed scroll to top issue when completed quiz
- Fixed social share error when using shortcode to show quiz
- Fixed fatal error when trying to activate the free and premium version


v2.0.2 (10 Jan, 2019)
----------------------------------
- Fixed trivia quiz was not working in the Internet Explorer
- Fixed 'Show right/wrong answers at the end of the quiz' option was not working


v2.0.1 (9 Jan, 2019)
----------------------------------
- Added custom class to player IP address
- Improved player name column styling
- Fixed js error on the edit quiz page
- Fixed wrong Share URL with unpublished quizzes


v2.0.0 (7 Jan, 2019)
----------------------------------
NOTE: This is the major release, please take backup of your database before updating the plugin.
- Created plugin from the scratch on the new framework
- Added new UI to improve the user experience
- Added new quiz type named 'List'
- Added ordering of the list in the frontend according to the user votes (List Quiz Type)
- Added Advanced Player tracking
- Added dedicated Statistics page
- Added overview to track response for each quiz
- Added new player tracking which enables the ability to use Trivia quiz to take surveys
- Added top 10 players in the stats page of each quiz
- Added support to view history of each player, now you can see all old played quizzes for each user
- Added support to store the answer of each question, now you can also see the answers of each user, very helpful if you want to take exams
- Added support to record the time took for the user to complete the quiz
- Added option to pay before start playing (Stripe and PayPal support)
- Added option to ask Player Name and Email ID before playing the quiz
- Added double-opt-in option for the subscription forms
- Added option to Login/Register before seeing the results
- Added option to Redirect to different page according to the result score
- Added option to send final results via email
- Added option to show results in the Popup
- Added video support in the Personality Quiz type
- Added option to reload the page after nth question
- Added option to load scripts in the footer
- Added support to check player IP, useful if you want to verify if multiple players are not playing from the same IP
- Added support for Google Analytics event tracking
- Added option to disable the Quiz Type (Useful if you are not using all the quiz types)
- Added option to set overall countdown timer for the quiz
- Added 44 new Animations for the multipage layout
- Added support to pass hidden custom field in the subscription form (Useful to segment subscribers)
- Added consent field in the subscription form to obey the GDPR law
- Added Shortcode button in the single post's editor bar (Now you can insert the quiz without copy pasting the Quiz Shortcode)
- Added new shortcode to list the x number of quizzes in the post
- Added advanced support for the developers, now you can override the templates or email template from the theme
- Added support for 30+ embedding services in the video field, few of them are Facebook, Twitter, Hulu, TED, Imgur, Instagram, SoundCloud etc (https://codex.wordpress.org/Embeds#oEmbed)
- Added option to import/export plugin settings
- Added option to show the hint in each question
- Added option to set text on the both sides of Flip Quiz
- Added options to set background colors for both sides of Flip quiz
- Improved AWeber integration
- Improved CSV export process
- Improved If 'Show right/wrong answer at the end' option is enabled, then answer for each questions will appear only after the completion of the quiz.
- Improved Facebook result image generation code (now you don't need Imagick installed on your server)
- Improved Now you can use the theme font in the Facebook Results
- Improved Now you can also set the font thickness in the Facebook Results
- Overall code improvement for the security and performance


v1.2.22 (26 Nov, 2018)
----------------------------------
- Fixed Swiper quiz slide issue on mobile

Files updated:
- assets/js/jquery.jTinder.min.js
- wp-quiz-pro.php


v1.2.21 (5 Nov, 2018)
----------------------------------
- Improved compatibility with MTS Updater


v1.2.20 (1 Nov, 2018)
----------------------------------
- Added option to change the Quiz archive slug
- Fixed adding slashes when saving General settings
- Updated translation(.pot) file


v1.2.19 (26 Oct, 2018)
----------------------------------
- New Update Process Added

v1.2.18 (25 Sep, 2018)
----------------------------------
- Fixed custom media embed issue

Files updated:
- inc/class-trivia-quiz.php
- inc/class-wp-quiz-pro.php


v1.2.17 (24 Sep, 2018)
----------------------------------
- Fixed Ad code related issues showing in the query monitor plugin
- Fixed wrong filter name related to play again button

Files updated:
- inc/class-wp-quiz-pro.php


v1.2.16 (18 Sep, 2018)
----------------------------------
- Fixed PHP v7.2 compatibility issues

Files updated:
- wp-quiz-pro.php
- inc\class-personality-quiz.php
- inc\class-trivia-quiz.php
- inc\class-flip-quiz.php


v1.2.15 (13 Sep, 2018)
----------------------------------
- Fixed Timer counter last question issue
- Fixed restart quiz showing multiple questions in multipage layout

Files updated:
- wp-quiz-pro.php
- assets\js\main.js
- assets\js\main.min.js


v1.2.14 (May 25, 2018)
----------------------------------
- Fixed VKShare issue

Files updated:
- assets\js\main.js
- assets\js\main.min.js


v1.2.13 (May 25, 2018)
----------------------------------
- Made plugin GDPR compliant

Files updated:
- assets\css\main.css
- inc\class-page-config.php
- inc\class-wp-quiz-pro.php
- inc\activate-plugin.php
- inc\class-admin.php


v1.2.12 (May 4, 2018)
----------------------------------
- Fixed flip quiz height issue.

Files updated:
- assets/css/main.css
- assets/js/main.js
- assets/js/main.min.js


v1.2.11 (Feb 14, 2018)
----------------------------------
- Fixed Fb-quiz Twitter/G+ share issue

Files updated:
- assets/js/main.js
- assets/js/main.min.js
- wp-quiz-pro.php

v1.2.10 (Jan 24, 2018)
----------------------------------
- Fixed multi-page quizzes still auto-scrolling when proceeding to the next quiz with *Auto scroll to next question* disabled

Files updated:
- assets/js/main.js
- assets/js/main.min.js
- wp-quiz-pro.php

v1.2.9 (Jan 15, 2018)
----------------------------------
- Fixed swipe issue

Files updated:
assets\js\hammer.min.js

v1.2.8 (Dec 07, 2017)
----------------------------------
- Fixed double click issue on continue button using debounce

Files updated:
assets\js\main.js
assets\js\main.min.js

v1.2.7 (Nov 30, 2017)
----------------------------------
- Fixed double click issue on continue button

Files updated:
assets\js\main.js
assets\js\main.min.js

v1.2.6 (Nov 15, 2017)
----------------------------------
- Fixed issue with quiz choices not clickable on mobile devices

Files updated:
- assets/css/main.css
- wp-quiz-pro.php

v1.2.5 (Nov 05, 2017)
----------------------------------
- Fixed bug which was creating quiz related files on export [in 'wp-admin' folder]
- Fixed Flip quiz CSS

Files updated:
-assets/css/main.css
assets\js\main.js
assets\js\main.min.js
-inc/class-admin.php
-inc/class-fb-quiz.php
-inc/class-page-email-subs.php
-inc/class-page-import-export.php
-inc/class-page-players.php
-inc/class-page-support.php

v1.2.4 (Oct 28, 2017)
----------------------------------
- Fixed performance related bug

Files updated:
- wp-quiz-pro.php

v1.2.3 (Oct 24, 2017)
----------------------------------
- Added RTL Support
- Fixed: Stack answers on mobile

Files updated:
-assets/css/main.css
-assets/css/flat-skin.css
-assets/css/quiz-rtl.css
-assets/css/quiz-admin-rtl.css
-inc/class-wp-quiz-pro.php
-inc/class-page-config.php
-inc/class-admin.php
-inc/class-page-import-export.php

v1.2.2 (Oct 23, 2017)
----------------------------------
- Fixed Script loading

Files updated:
assets\js\main.js
assets\js\main.min.js
inc\class-flip-quiz.php
inc\class-swiper-quiz.php
inc\class-wp-quiz-pro.php
- wp-quiz-pro.php

v1.2.1 (Oct 23, 2017)
----------------------------------
- Fixed FB Share issue

Files updated:
- wp-quiz-pro.php

v1.2.0 (Oct 20, 2017)
----------------------------------
- Updated the JavaScript libraries to latest version

v1.1.9 (Oct 17, 2017)
----------------------------------
- Fixed: plugin url and directory path issues for change of folder name
- Removed: constants for good

v1.1.8 (Oct 12, 2017)
----------------------------------
- Fixed: Facebook share dialog position issue

Files updated:
- main.js
- main.min.js

v1.1.7 (Sep 15, 2017)
----------------------------------
- Security Patch for allow_url_include

Files updated:
- wp-quiz-pro.php

v1.1.6 (Sep 2, 2017)
----------------------------------
- "Subscribe Box Title" option front end fix

Files updated:
- wp-quiz-pro.php
- inc/class-wp-quiz-pro.php

v1.1.5 (Sep 1, 2017)
----------------------------------
- "Subscribe Box Title" option fix

Files updated:
- wp-quiz-pro.php
- inc/class-page-config.php

v1.1.4 (Aug 26, 2017)
----------------------------------
- Added: Quiz listing shortcode [wp_quiz_listing]

Files added:
- assets/css/listing.php
- tmpl-quiz-listing.php

Files updated:
- wp-quiz-pro.php


v1.1.3 (Aug 23, 2017)
----------------------------------
- Fixed: Title repeating

Files updated:
- wp-quiz-pro.php


v1.1.2 (Aug 17, 2017)
----------------------------------
- Add Subscribe box title text option
- Fix Swiper quiz class

Files updated:
-inc/class-page-config.php
-inc/class-swiper-quiz.php
-inc/class-wp-quiz-pro.php
- wp-quiz-pro.php


v1.1.1 (Aug 07, 2017)
----------------------------------
- Fixed: Facebook quiz placeholder for answer
- Updated: POT file

Files updated:
-inc/class-admin.php
-inc/class-wp-quiz-pro.php
- wp-quiz-pro.php


v1.1.0 (July 22, 2017)
----------------------------------
- Fixed: Title while sharing if quiz is embedded into post/page
- Enhance: Twitter card is used for sharing quiz result
- Enhance: Google+ now share quiz result with result text and image

Files updated:
- assets/js/main.js
- assets/js/main.min.js
- wp-quiz-pro.php


v1.0.22 (July 18, 2017)
----------------------------------
- Fixed: Ads for single page layout for Personality and Trivia quiz

Files updated:
-inc/class-personality-quiz.php
-inc/class-trivia-quiz.php


v1.0.21 (July 11, 2017)
----------------------------------
- Fixed: Personality quiz twitter share issue
- Fixed: Facebook quiz description issue
- Fixed: Result image reading issue in Imagick

Files updated:
- assets/js/main.js
- assets/js/main.min.js
-inc/class-fb-quiz.php
-inc/class-personality-quiz.php
- wp-quiz-pro.php


v1.0.20 (July 05, 2017)
----------------------------------
- Fixed: Facebook username share issue

Files updated:
- wp-quiz-pro.php

v1.0.19 (July 04, 2017)
----------------------------------
- Fixed: Facebook username token issue
- Add: Support for external fonts
- Fixed: Re-write Facebook quiz image generation functionality to minimize footprint

Files updated:
- assets/js/main.js
- assets/js/main.min.js
-inc/class-admin.php
-inc/class-page-config.php
-inc/class-wp-quiz-pro.php
- wp-quiz-pro.php


v1.0.18 (June 30th, 2017)
----------------------------------
- Added Support admin page

Files updated:
- wp-quiz-pro.php
- inc/class-page-support.php


v1.0.17 (June 25th, 2017)
----------------------------------
- Fixed quiz embed functionality

Files updated:
- wp-quiz-pro.php


v1.0.16 (June 25th, 2017)
----------------------------------
- Fixed: Facebook quiz result image for Facebook share

Files updated:
- assets/js/main.js
- assets/js/main.min.js
- wp-quiz-pro.php


v1.0.15 (June 24th, 2017)
----------------------------------
- Added: GD library missing notification

Files updated:
-inc/class-admin.php
- wp-quiz-pro.php


v1.0.14 (June 19, 2017)
----------------------------------
- Fixed: Facebook invalid version issue
- Update: HTML in result description
- Fixed: Result id issue in Facebook Quiz
- Fixed: JavaScript styling and coding issues

Files updated:
- assets/js/main.js
- assets/js/main.min.js
-inc/class-fb-quiz.php
-inc/class-personality-quiz.php
-inc/class-trivia-quiz.php
- wp-quiz-pro.php


v1.0.13 (June 08, 2017)
----------------------------------
- Fixed: Long Uri issue with Facebook
- Add AWeber mailing service

Files updated:
- assets/js/main.js
- assets/js/main.min.js
-inc/activate-plugin.php
-inc/class-fb-quiz.php
-inc/class-page-config.php
-inc/class-personality-quiz.php
-inc/class-trivia-quiz.php
-inc/class-wp-quiz-pro.php
- wp-quiz-pro.php

Files added:
-inc/class-admin.php
-inc/class-subscription-aweber.php
-vendor/aweber_api/aweber.php
-vendor/aweber_api/aweber_api.php
-vendor/aweber_api/aweber_collection.php
-vendor/aweber_api/aweber_entry.php
-vendor/aweber_api/aweber_entry_data_array.php
-vendor/aweber_api/aweber_response.php
-vendor/aweber_api/curl_object.php
-vendor/aweber_api/curl_response.php
-vendor/aweber_api/exceptions.php
-vendor/aweber_api/oauth_adapter.php
-vendor/aweber_api/oauth_application.php


v1.0.12 (May 18, 2017)
----------------------------------
- Add Pre-caching images strategy for Facebook

Files updated:
- wp-quiz-pro.php


v1.0.11 (May 14, 2017)
----------------------------------
- Fix FB shared pages

Files updated:
- wp-quiz-pro.php


v1.0.10 (May 13, 2017)
----------------------------------
- Move fb share data to new hook
- Fix FB Share JavaScript

Files updated:
- assets/js/main.js
- assets/js/main.min.js
- wp-quiz-pro.php


v1.0.9 (May 08, 2017)
----------------------------------
- Fixed in JavaScript for trivia force fb share
- Extra conditions when outputting Open Graph Tags

Files updated:
- assets/js/main.js
- assets/js/main.min.js
- wp-quiz-pro.php


v1.0.8 (May 06, 2017)
----------------------------------
- Fixed Facebook share issue and made plugin compatible with Facebook API v2.9
- Optimized code for better performance

Files updated:
- assets/js/main.js
- assets/js/main.min.js
- inc\activate-plugin.php
- inc\class-fb-quiz.php
- inc\class-flip-quiz.php
- inc\class-page-config.php
- inc\class-page-email-subs.php
- inc\class-page-import-export.php
- inc\class-page-players.php
- inc\class-personality-quiz.php
- inc\class-swiper-quiz.php
- inc\class-trivia-quiz.php
- inc\class-wp-quiz-pro.php
- wp-quiz-pro.php


v1.0.7 (May 5, 2017)
----------------------------------
- Switched to Facebook SDK API v2.8

Files updated:
- wp-quiz-pro.php


v1.0.6 (May 04, 2017)
----------------------------------
- Update Facebook sharing functionality according to sdk version 2.9


Files updated:
- assets/js/main.js
- assets/js/main.min.js
- wp-quiz-pro.php

v1.0.5 (May 02, 2017)
----------------------------------
- Update Google Adsense strategy for multipage quiz layout

Files updated:
- assets/js/main.js
- assets/js/main.min.js
- class-personality-quiz.php
- class-trivia-quiz.php

v1.0.4 (Apr 28, 2017)
----------------------------------
- Updated localization strings

Files updated:
- languages/default.pot -> languages/wp-quiz-pro.pot
- wp-quiz-pro.php


v1.0.3 (Feb 22, 2017)
----------------------------------
- Fixed bug which was preventing form submission on iPhone

Files updated:
- wp-quiz-pro.php
- assets/js/main.js
- assets/js/main.min.js


v1.0.2 (Nov 16, 2016)
----------------------------------
- Removed backend bootstrap css file call
- Fixed iframe share url issue
- Fixed missing sprite images for swiper quiz
- Fixed quiz import issue
- Fixed wrong share image url issue
- Localized string 'You voted' in swiper quiz
- Force all quiz frontend js files to load in the footer
- Other fixes and improvements

Files updated:
- wp-quiz-pro.php
- class-wp-quiz-pro.php
- inc/class-swiper-quiz.php
- inc/class-wp-quiz-pro.php
- inc/class-page-import-export.php
- assets/js/main.js
- assets/js/main.min.js
- assets/css/main.css
- assets/image/spritesheet.png


v1.0.1 (Nov 9, 2016)
----------------------------------
- Fixed google analytics issue
- Fixed required php version issue
- Fixed personality and trivia quiz share text title
- Removed background color option from Facebook quiz
- Other fixes and improvements

Files updated:
- wp-quiz-pro.php
- class-wp-quiz-pro.php
- inc/class-trivia-quiz.php
- inc/class-page-config.php
- assets/js/main.js
- assets/js/main.min.js
- assets/js/content.min.js


v1.0.0 (Nov 7, 2016)
----------------------------------
- Plugin released
undefined
Version:
v2.1.3 (2nd Jul, 2020)